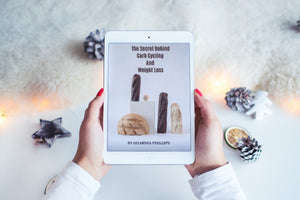 The Ultimate Guide To Carb Cycling and Weight Loss
Why We Existed.......
P3 ATHLETIC APPAREL ACTIVE STREET WEAR IS DESIGNED TO GIVE YOU A COMFY STYLE THAT YOU CAN WEAR TO THE GYM OR JUST HANGING OUT WITH FRIENDS.
OUR PRODUCTS ARE INSPIRED BY ACTIVE PEOPLE AND THE WORLD AROUND US. BEAUTIFUL, PREMIUM GOODS THAT ARE DESIGNED ESPECIALLY FOR YOU.
CLOTHING FOR A FITNESS FOCUSED COMMUNITY THAT IS MOTIVATIONAL, INSPIRATIONAL AND SOMETIMES COMICAL. P3 AIMS TO PROVIDE TAILORED PRINTS TO THOSE WHO MOTIVATED BY THEIR PASSION OF FITNESS.
IT IS P3 GOAL TO DESIGN PRODUCTS THAT WILL INSPIRE YOU TO BE MORE ACTIVE, ENCOURAGE YOU TO THINK MORE POSITIVELY, AND ENHANCE YOUR PHYSICAL WELL-BEING.
YOUR CONTINUED PATRONAGE IS TRULY APPRECIATED.
FOR MORE INFORMATION, PLEASE REFER TO OUR TERMS OF SERVICE.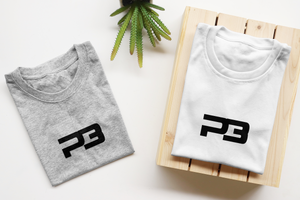 P3 ATHLETIC MEN'S APPAREL
THE MEN'S ATHLETIC CLOTHING YOU ASKED FOR IS HERE.
THERE ARE A NUMBER OF REASONS THAT MEN SHOULD CONSIDER SHOPPING P3's ATHLETIC APPAREL. ONE OF THE BIGGEST REASONS IS THE FIT. P3 ATHLETIC APPAREL FOR MEN IS DESIGNED TO FIT MEN'S BODIES. THIS MEANS THAT MEN CAN FIND ATHLETIC APPAREL THAT FITS THEIR BODY TYPE AND THEIR PREFERENCES.
OUR PREMIUM GOODS ARE BUILT FOR LONG LASTING WEAR, STYLE AS WELL COMFORT.
FOR MORE INFORMATION, PLEASE REFER TO OUR TERMS OF SERVICE.
P3 LOGO 5TH YEAR ANNIVERSARY COLLECTION
Blog
"Learn how to create sustainable habits for weight loss with these 5 simple tips. Incorporating these habits into your routine can help you achieve your weight loss goals and maintain...
One of the best ways to stop struggling with your fitness goals is to break your goals down into smaller, achievable tasks.